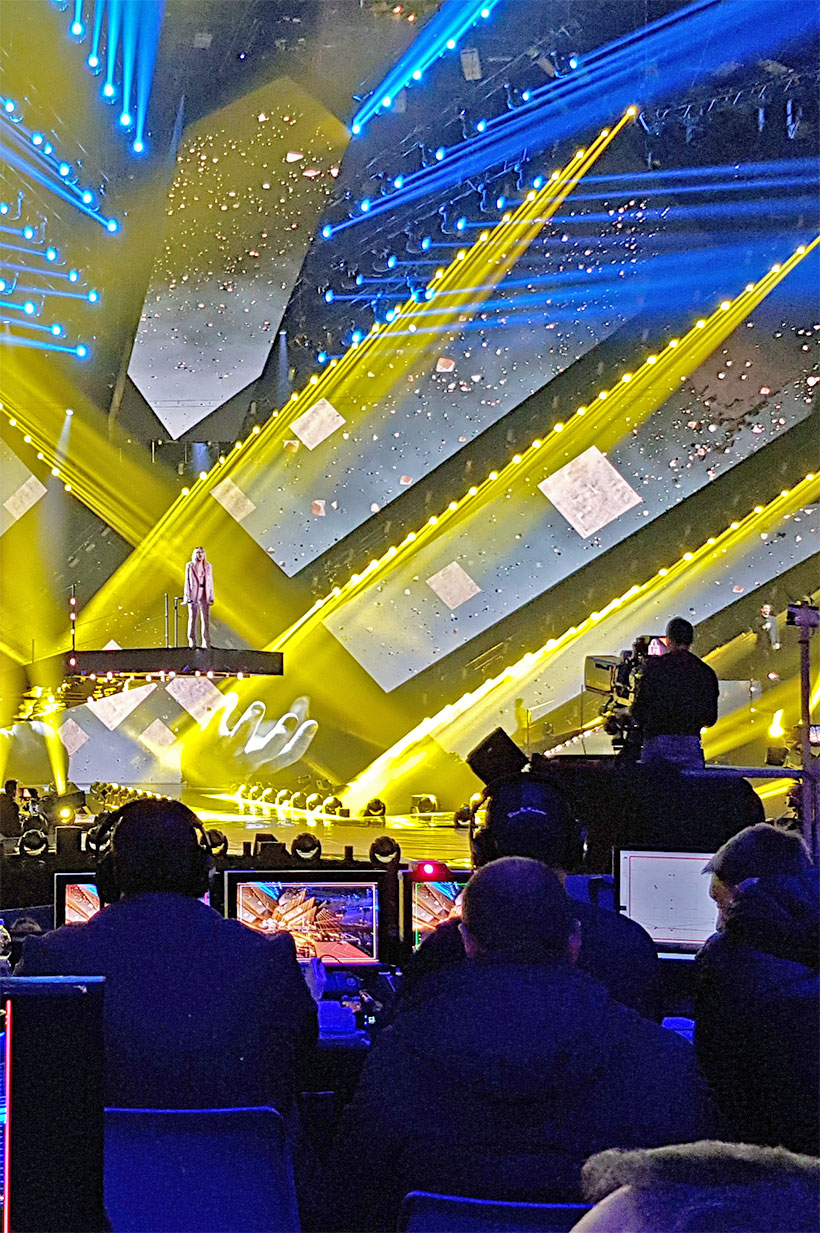 // Experience. Flexibility. Ability.
Who we are
A team of professionals with diverse skills united by great passion and a sole desire: "making every show magnificent"
Our company, operational since 1998, has its roots in the know-how built up with years of experience in the Professional Entertainment sector, where creativity, the search for innovative solutions and the ability to actually realize a project are indispensable elements for the success of a show or event.
Thanks to team, made up of people with diverse professional skills, we are able to provide automation, create completely customizable movement systems and, last but not least, follow events' technical management, with a complete range of tailor-made services provided by a single reliable, proactive and efficient interlocutor.
Our staff consists in programmers, mechanical engineers, specialized technicians with experience in rigging and the management and control of movement and lifting systems, creatives, installation technicians and technical managers.
For years, our services have been requested on numerous events in the theatre and corporate event worlds, as well as any other situations requiring specific skills, managerial ability and, why not, the touch of madness that distinguishes a unique unforgettable event from an ordinary show!
// Professionalism. Creativity. Excellence.
What we do
Technical Management, Automation Rental, Stage machinery Production
The development of the services we provide has grown along with the specialization and increase of our personnel, which currently includes specific professional skills for every type of service. As well as being very fine-tuned, each of the services provided by Creative Systems is part of a wider proposal, expressly conceived to meet the requirements of our clients, who are followed and assisted through the various stage of the work, from design to installation and rental. Professional entertainment, the theatre world, broadcast and permanent installations are the sectors in which we operate day after day and which, precisely for this reason, we have learned to know in every detail. We guarantee a personalized approach to the design, construction and maintenance of stage machinery and custom automation for the show business and entertainment industry. We have a stock of variable speed chain hoists and wire rope winches, turntables, mobile platforms, wagons, tracks, toaster lifts, treadmills, traps and much more, available for dry-hire or including installation and management/control during the actual events. We provide an important training service for technical staff in the setup and management of the rented systems, in order to ensure that the technical teams are self-sufficient on tour, speed up load-in and favour the optimization of time frames and budgets.